- Tip -
Editor's tip: Speak up!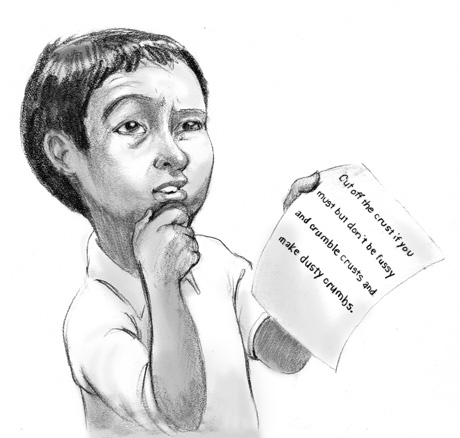 Sometimes when we edit, we come across a sentence that just isn't right, but no matter how hard we look, we can find nothing in particular wrong.  There are no misspellings, no punctuation errors, no grammatical errors.  Even the ideas are clear.  But something still isn't working.
When this happens, try this favored elvish technique:  say the words aloud!
Actually, elves would probably put the words to music and sing them aloud from the nearest treetop, but you needn't go that far.  Simply reading a troublesome sentence aloud can often help you discover what is wrong.  Is the sentence too long?  Are words or sounds or number of syllables repeated in distracting ways?  Do any of the words sound out of place?
Reading aloud will often help a storyteller find the answer.
—Joble