- Tip -
The magic of Keystone habits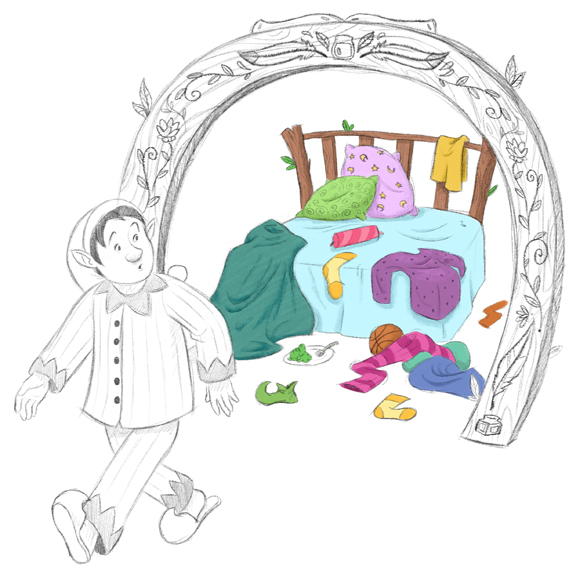 As you may know from visiting the workshop, there are actually two kinds of story elves, big elves and small elves.  And occasionally, a very special event occurs:  a small elf is born big.  Donnie is this kind of elf, a very BIG small elf.
When Donnie was quite young, he began making his bed every day.  It just felt a bit better to leave the bedroom with the bed looking tidy.  He has hardly missed a day, in fact, in well over 93 years!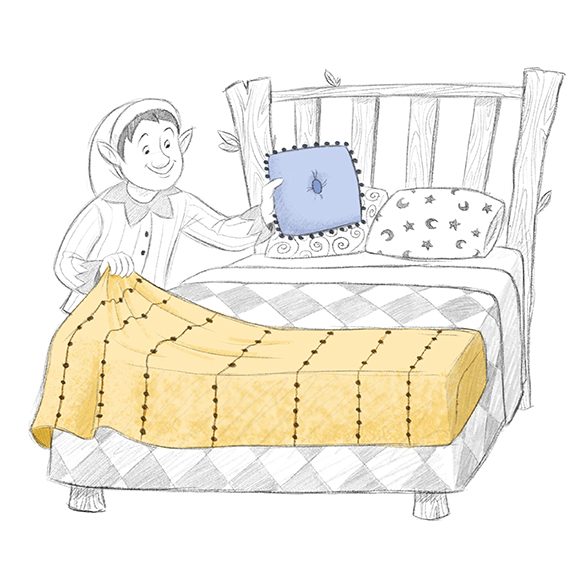 Unbeknownst to the elves, however, is this fascinating fact:  making your bed every day is a very good kind of a habit, called a Keystone habit.  Mysteriously, just by straightening your blankets and fluffing up your pillows, a human will then begin to practice MORE good habits throughout the day, like arriving to school on time, or deciding to give the backpack a good clean-out!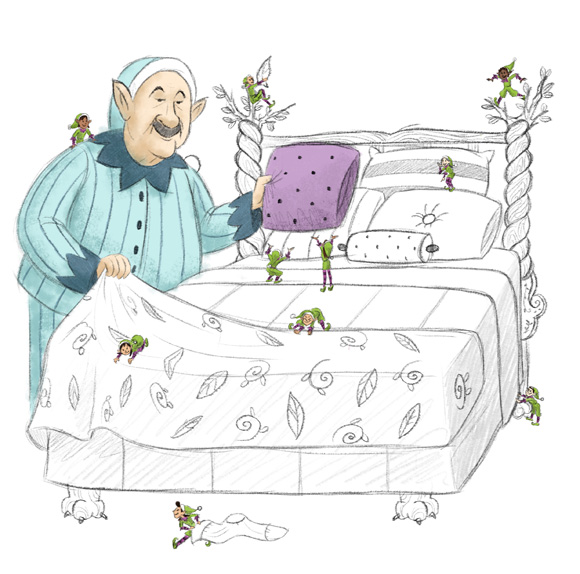 Don is older now and a delightful group of small elves lend him some extra hands in the morning.  However, his bed is always made when he leaves his dwelling for the day.  Minnie and I suspect that the magic of Keystone habits might work on elves, too, because Don has always had an unusual number of good habits.  He has always been a hard-worker, a very respectable and content elf, and he has always been careful to save Frumbos for a rainy day!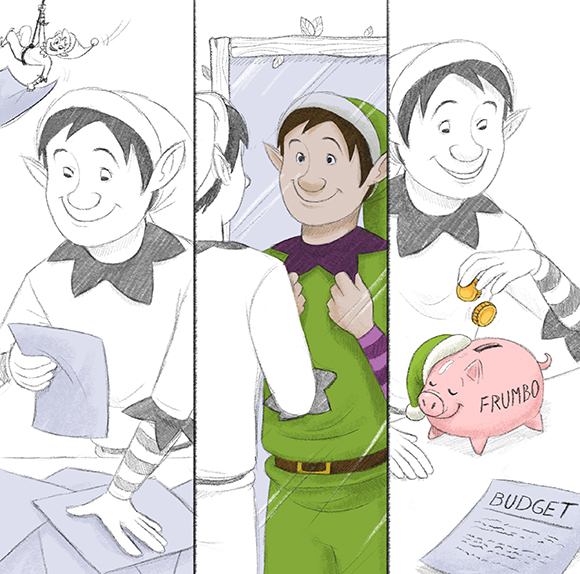 Footnote: 
Exercising

is another Keystone habit.  If a human exercises regularly, he or she will often begin to eat more healthy foods and take up other healthy practices!  Upon hearing this, Shrub and I agreed to begin exercising more often.